HTML5 Development Services
HTML5 is a user interface technology, which not only brings new techniques helping developers in solving the technical problems quickly but also become an emerging approach for web development. If you are looking for a basic as well as advanced HTML5 developments, then you are at right place. We, at Creativecoders Technologies, offer both trendy and conventional strategies for the HTML5 web development. The websites and Apps built are incredibly secure, efficient, fast, and also provides scalability. The additional services offered by us act as a bonus for our valued clients.
We provide simple, powerful, and responsive HTML5 design and advanced services, apart from a number of HTML5 sites you own or your business point of view. We at, Creativecoders Technologies ensure that we provide you a perfect product and outstanding development service is delivered from our side. Moreover, we provide fast and reliable support with 100% satisfaction to the clients. We offer an optimal solution for your industry and help you in reaching a great height in today's digital world.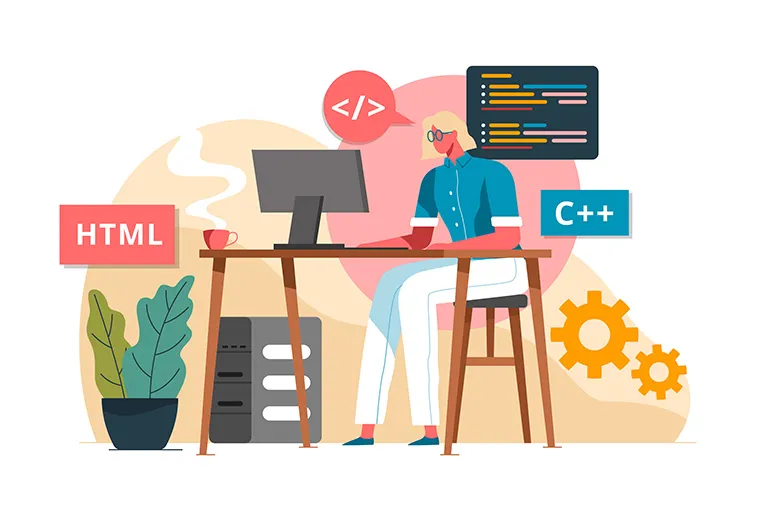 01.
Website Development
We provide secure, scalable, and high-quality custom HTML5 services for the development of the website. You can trust us, no matter whatever your requirements are.
02.
Apps Testing
Our experts do proper testing for your HTML/HTML5 apps. The testing is based on various parameters for ensuring bug-free apps.
03.
Portability
We also provide HTML5 portability services according to your requirements.
04.
PSD to HTML/HTML5 conversion
You can give any design or format for PSD file, and we will convert it into highly designed HTML5 & CSS markup. We will code your PSD file into Google-friendly, high performance, and pixel perfect HTML markups.
05.
Mobile Apps Development
We offer various HTML5 services for the development of mobile applications. It helps in serving better for mobile users.
06.
Apps Support and Maintenance
Along with the app development, we also provide full HTML support and maintenance services to our esteemed clients.