Logo Design Service
Logos are the first things that represent a brand or company. If you're a start-up or an enterprise, Logo is a key element for you. Logo is your corporate identity. We offer customized services for company logo design that suites Start-ups, Mid-size companies and Enterprises. If you're not happy with your current logo design and it was done when you started your business and now that you're established you want the logo speak about your success, please get it touch for redefining your logo.
Creativecoders Technologies has years of experience in professional logo design, backed with brand identity development, as well as the psychology of design. We design your unique logo after considering your company's market placement, where you want to go, and any competitors we need to consider. By doing so, we help you establish your brand as the authority in your market, and draw customers to you with an appealing and relevant logo.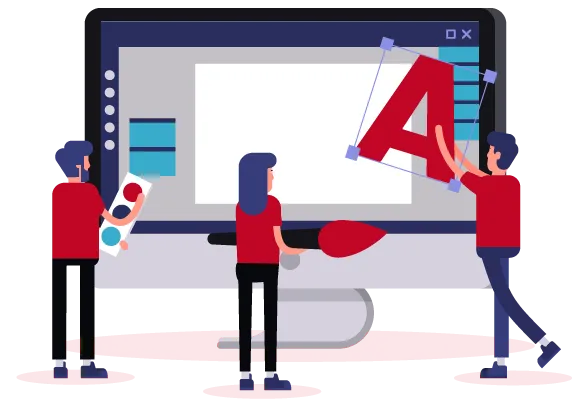 Symbol or Icon Logo Design
Here the Corporate Logo represents the company in a simple but bold manner. In most cases, the image is abstract and stylized to give visual interest. Most companies that use this type of logo will have a very simple main logo, but we can help you to design additional alternative versions that appear a little flashier. It's best to use a simple symbol or icon if you plan on building a large business.
Typographic Logo Design
Here a symbol representing the company through the use of its initials or the brands first letter is used. Many companies choose to use this type of logo because their initials can better graphically illustrate the company better than the full name (name is too long), the name is hard to pronounce, or it's just not distinct enough to carry its own weight. Some companies and organizations that use letter marks include Chanel General Electric and Hp.
Combination Mark Logo Design
Here the logo will combine a word mark and a symbol or icon to give the flexibility for the use of either or both elements across a variety of applications. A well-designed combination mark looks just as good with the elements separate as it does with them together. The famous companies that use these combo marks are Hawaiian Airlines, Adidas and Sprint.
Brandmark Logo Design
Departing from the use of text alone, a brandmark symbol uses a strong graphic, which is often abstract, to highlight an aspect of the product or service the business sells. The symbol represents the company by association and relies on the design's ability to evoke emotion in a viewer. For example, the Nike swoosh implies motion, the perfect representation for the company's line of athletic shoes and athletic wear.
Deep understanding of brand identity backed by design psychology, and market analysis apart from professional logo design.

Logo competitor comparisons to leverage your brand's identity.

A great logo gives a great first impression.

Designed with a concept and strategy of a professional.

A good logo gives your business an identity & makes it easier to build your brand.

Your logo will help you to project a professional image.

You will get the correct formats and variations for all media.