Advertising and representing a website in the most exquisite and user-friendly manner is now a real challenge every business organization has to deal with. And with the growing competition, it is getting even tougher!
At Creativecoders Technologies, Your business needs someone who has old-hands in graphic designing and is able to portray your digital footprint in the best possible way. We at Sedulous care for your business and we allow our clients to hire graphic designer, who have the right proficiency and can beautify your web and mobile application.
We believe that the design is an exemplary way to attain business success, and that's the reason why we are rendering graphic designing services
Design is the secret to great business. Graphics of any website, application or any software is one of the most important parts, as it makes a visual image of it in user's mind. An experienced graphic designer knows how to make your application more attractive, with the combination of appropriate colors and pictures. The current era is completely based on rapidly growing technology, and meanwhile, digital appearance of any technology or service matters a lot to grow in this era.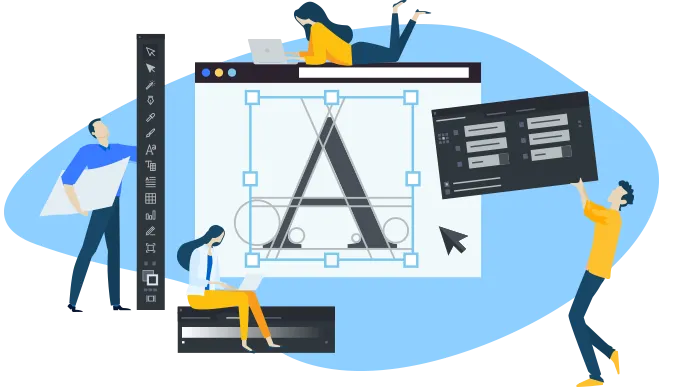 We inherit your idea
Designing your idea is a daunting task but we do it with utmost convenience, all thanks to our precise protocol. We listen to what and when you need before jumping on any conclusion. Our graphic designers thoroughly plunge in your idea to get a better detail.
We emphasize on high research
To ensure that your business gets the best possible outcomes, we prioritize on researching your target market, your industry as well as its trends prior to beginning on any of your projects.
Color psychology is important to us
Our graphic designers are highly skilled in color psychology as well as the significant impact it leaves on driving leads for your business. We give utmost importance to color psychology so that you can easily outsell your competition.
We design breathtaking visuals and graphics
Once our experts are aware of what you need, we commence the operation. Sedulous uses the proven industrial practices to design graphics for your business.
We provide you with the prototype
Things get even detangled when you get to see the prototype. Prototypes delivered by us are fully functional and are modifiable as per your requirements. Once the prototype is displayed, then our graphic designers seek your views and make the desired changes (if needed).
Quick support and maintenance
Here comes the moment when Sedulous deploys the graphic visuals approved by your organization. A support team is readily available 24*7 for future upgrades and best-in-class assistance anytime when you need us.


Post Your Project requirement
Send your requirements to hire a skilled Designer for your project. Our expert analysts evaluate project scope, technical functionality and recommend the most experienced resource suited for the project.

Discuss Project Details with our Analysts
Our inside sales team initiates a call to understand the project in detail and offer the best solution for the design.

Choose Engagement Terms and Timelines
Choose from our flexible engagement models based on the project consultation by our expert analysts and once the proposal is approved, our web design team starts the work.

Securely Pay Online and Get Started!
Easy payment through our 100% secure online system and our team of designers will be immediately deployed to initiate the project.